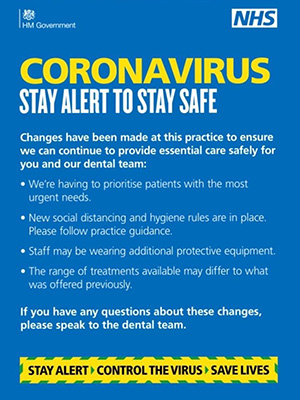 We are working really hard to work our way through our list of patients who need our help. To be able to keep everyone safe and maintain social distancing measures our appointments need to be much longer than usual which means that there are fewer slots available. We are also working at a much slower rate due to the altered way dentistry is being delivered at the moment.
For the patients who've waited patiently for your appointments we cannot thank you enough for your understanding and for the patients who are still waiting to hear from us, we will be in touch as we work through our lists.
All our patients are important and we want to see you all as quickly and safely as we can. At this stage please note we are still unable to make routine appointments and urgent dental needs are still our priority as directed by Government guidelines if you are in pain or need any advice please don't hesitate to call one of our team on 0191 4560573.
Looking forward to seeing you all soon !
From all the team at St Michael's
Managing Toothache at Home Document